Fashioning Opera and Musical Theatre: Stage Costumes in Europe from the Late Renaissance to 1900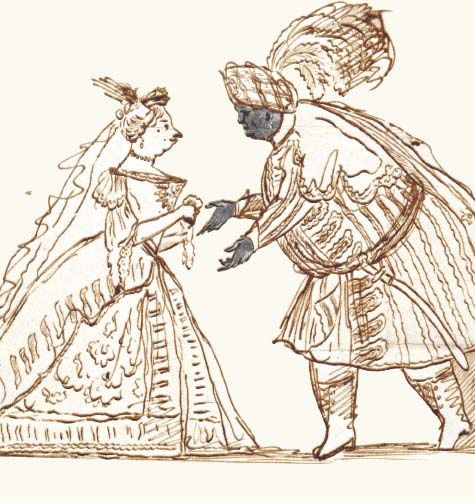 29 March 2012 - 01 April 2012
Meetings
In collaboration with the University of Southampton and the Historical Archives of the Rubelli Historical Textile Collection, the Giorgio Cini Foundation Study Centre for Documentary Research into European Theatre and Operahas promoted an international conference on the history and role of costumes in musical theatre: Fashioning Opera and Musical Theatre: Stage Costumes in Europe from the Late Renaissance to 1900. (Programme)
The official conference languages are English and Italian. The conference programme was drafted by a scientific committee made up of the following experts: Maria Ida Biggi, Isabella Campagnol, Doretta Davanzo Poli, Valeria De Lucca and Helen Greenwald.
Useful information on costs, accommodation and how to get to San Giorgio
Stage costumes play a key role in the way we experience musical theatre. They define the character and action, enhance the sound dimension and blur the boundaries between fact and fiction, past and present, and the human and the fantastic. From courtly theatre to popular entertainment, costumes, textiles and accessories are evidence of the material culture of their social milieus and the challenges that artists, craftsmen and designers faced in creating them. This conference brings together experts from various fields to discuss historical, economic and aesthetic issues related to the use and function of stage costumes in opera and musical entertainment in Europe from the late Renaissance to the early 20th century.
Picture: Anton Maria Zanetti, Caricature of Nicola Grimaldi called Niccolino and Francesca Guzzoni, c. 1730, Venice, Fondazione Giorgio Cini
Partager cet article
Pour être informé des derniers articles, inscrivez vous :